I have new readers who have asked many questions, so I want to share a brief autobiography. I don't think I've shared some of these details before, so it will be new to those of you who have read my posts for a while.
When I was in my 20's, I was a little lost. Didn't finish college the first time I went. (That's a long story.) Didn't have a life-plan. Just started working to support myself. When I was 29, I decided to go back to college so I could become a teacher – a science teacher. My maternal grandmother died at the end of September during the first semester I was back in college. My mother died two months later. Her death was unexpected – brain aneurysm.
Settling both estates fell on me. My employer would not hold my job when I needed to be out-of-town for a month to handle the initial arrangements after my mother passed. Most of my professors wouldn't postpone my final exams that first semester, either. But I didn't drop out of school. I remember sitting in my car in a parking garage at the University of Minnesota right after taking a final exam. Crying. And praying. My prayer was "Dear God – I will do the work. Just stay with me and point me in the right direction." That has been my prayer for all these years since that time. Not sure if it's a "prayer" or an "arrangement" between us. I just do my best to keep up my end of the deal.
The "work" was to earn a bachelor's of science degree in mathematics six years later and become a high school math (not science) teacher. I met and married my husband shortly before I started student teaching. A few years later, I earned National Board Certification. At the time, I was the fourth math teacher in my state to do that. Six years later, I completed a master's degree in Instructional Leadership. But by then, I was very unhealthy. Obese, high cholesterol, high cortisol, and was taking medication for high blood pressure. I tried to get help a few times. Doctor sent me to see a nutritionist. We didn't connect. I felt she was trying to make me fit her program more than she was trying to make a program to fit me. At least three trainers did the same thing or "explained" my condition as normal for a woman my age.
Come this March, it will be four years since I hit my personal health "bottom". By June of that year, I had a plan and implemented that plan. Part of that plan was to share my health situation with the administration at my school and ask that my teaching assignment be less stressful. Instead of teaching four different classes, I asked to only teach two. That change was made. For a year. The following year, I was given the same teaching schedule I had when I was overwhelmed and over stressed. That was the beginning of the end of my teaching career. The system doesn't care about teacher retention. Burn-out is accepted too easily and burn-out happens very easily when you're paid for 7.25 hours of work a day, but the expectation is that you will volunteer another couple of hours each day to keep up with all the demands. (I used to work 60-70 hours a week.) Circumstances worked out in my favor the last couple of years because the enrollments in the classes I teach, precalculus and calculus, have been increasing. But my teaching assignment can change anytime the administration decides to change it. I don't know when I'm going to retire, probably not for another few years, but it seems there is a new path I'm supposed to follow.
Following the path…now I'm here. Training for my second bodybuilding competition. I'll be 51 years old in a few weeks. Life as I know it changed forever. In April 2012, I passed the NASM personal training certification and will have a Fitness Nutrition certification soon through that same organization. I started working part-time as a trainer last summer and now I'm also working with others online.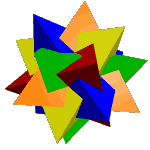 My future, as I see it taking shape from this vantage point, is to build a training and coaching career that will replace my teaching career. When that happens, I'll retire from teaching – well, from teaching math. I really don't see much difference between teaching and training. I believe each learner/client has a unique learning style with individual strengths and challenges. While some of what I do as a teacher has to be general in it's presentation, I've learned how to design lessons so that each student has the opportunity to get individual assistance. As a trainer or coach, I really don't want to have a "program" that people follow – that didn't work for me. I know there are fundamental components, but nothing worked for me until I felt like the program was designed for me. That's how I want to work. So, that's why I avoid answering questions about the specifics of what I eat and what I do at the gym. That's what works for me right now, in this phase of my training. (And it's going to change as my goals shift over the next 21 weeks.) What works for me might work for someone else, but more than likely, it won't. Every body is different.
I'm really excited about the future. But I love my present, too. Especially adore my students.
Here is a peek inside my classroom and a few of my kids…